Title

[Notice] Import app Information feature will be improved!
Dear Seller,

Starting May 26, 2020, the 'Import App information' feature will be improved to register not only app information but also item
: quickly and easily import your existing Android app's item information from another appstore to register your app in Galaxy Store.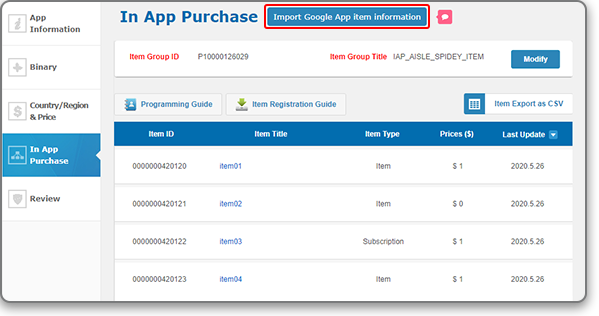 App registration using this feature requires additional account authentication and permission to access the Publishing API as well as last.
Please check the Application Registration Guide for more details.
If you have any questions, please contact us using Seller Portal (click 'Support >' then click 'Contact us').
Thank you!
Seller Portal Team