Title

[Notice] Mobile Statistics system
Hello, the statistics system has been improved for convenient use on mobile.
As you run the statistics menu in the seller portal, the new statistics screen will be shown as below.
The main functions for each screen are as follows.
1) Seller Dashboard (Home)
- You can easily check the overall performance of a seller.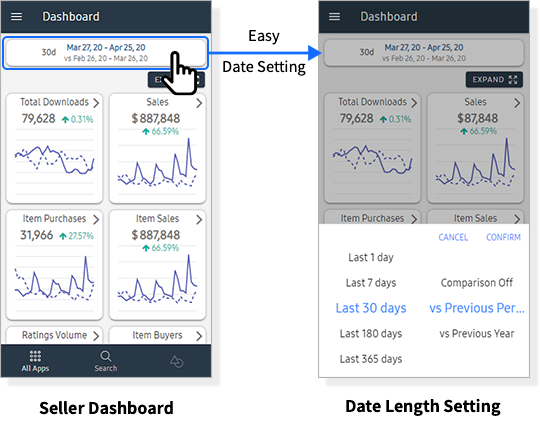 2) App Dashboard
- You can easily find the app of which you want to view the statistics and check the current status of the selected app at a glance.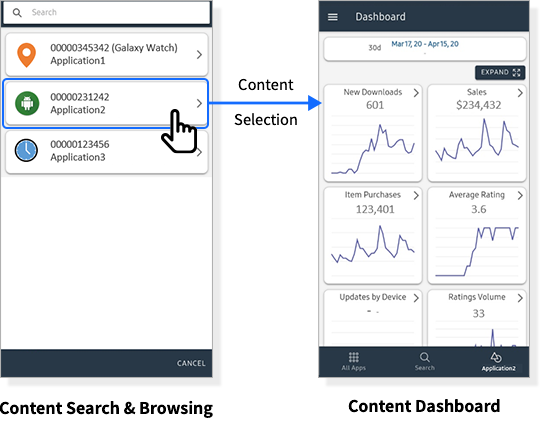 3) Detailed Metrics Analysis
- By selecting the metrics you want to analyze, you can check the detailed analysis and the current status by country.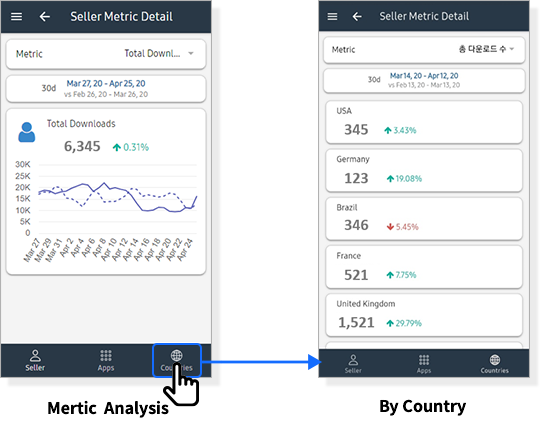 4) Mobile Optimization
- Setting options to optimize viewing on mobile are provided.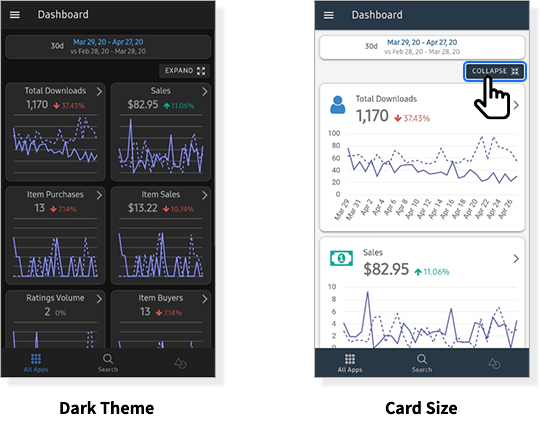 If you have questions, please contact us using Seller Portal (click 'Support >' then click 'Contact us').
Thank you.
Galaxy Store Seller Portal Team